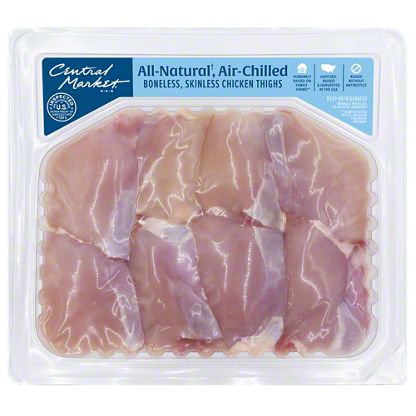 Central Market Natural Grade A Boneless Skinless Chicken Thigh, lb
$3.49 lb
This is a variable weight item.
You will be charged for the actual weight of the product.
Tender and always fresh, our Grade A chicken is raised naturally on family farms without added hormones or antibiotics. Whether grilled, barbecued, or cooked in stews, our Chicken Thighs stand up to the heat to deliver moist, juicy flavor with each bite.