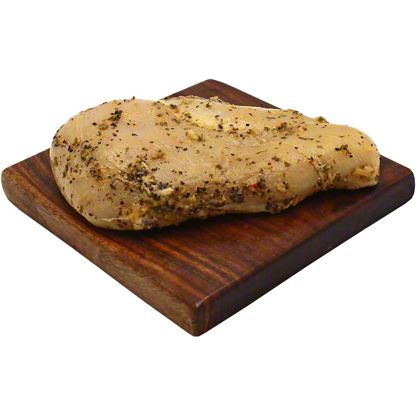 Central Market Chipotle Lime Marinated Boneless Chicken Breast
Avg. 0.50 lb ea
$3.75 ea ($7.49 lb)
This is a variable weight item.
You will be charged for the actual weight of the product.
The smoky taste of chipotle meets zesty lime for a Tex-mex-inspired flavor fiesta. Created by our chefs, the Chipotle Lime Marinade adds heat and sweet to juicy, Grade A Chicken Breasts. Grill, bake, and serve!