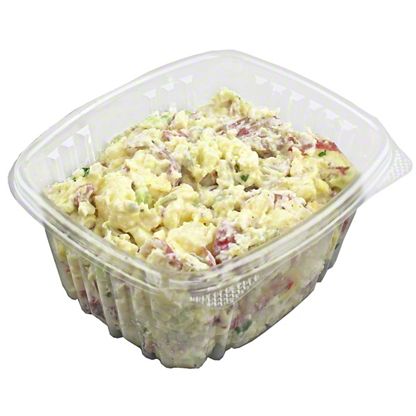 Central Market Aunt Pearl's Potato Salad, by lb
$4.49 lb
This is a variable weight item.
You will be charged for the actual weight of the product.
Made fresh daily, this potato salad has all the fixins. Skin-on potatoes are mixed with mayo, celery, onions, sweet heat pickles, eggs, salt, and black pepper. Thanks, Aunt Pearl youve always been our favorite auntie!