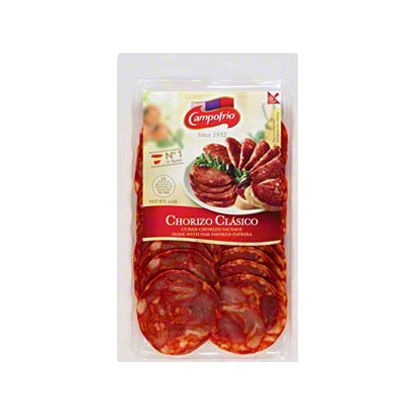 Campofrio Chorizo Clasico, 4/2LB
$11.99 lb
This is a variable weight item.
You will be charged for the actual weight of the product.
It's bold. Spicy. Colorful. Just like Spain, it's completely unforgettable. Whether eaten on its own in sandwiches or appetizers, served with breakfast or added to pizzas, soups or salads. It's the perfect way to add the spirit and flavors of Spain to a meal. It is our most versatile meat, which can be eaten in a variety of ways.