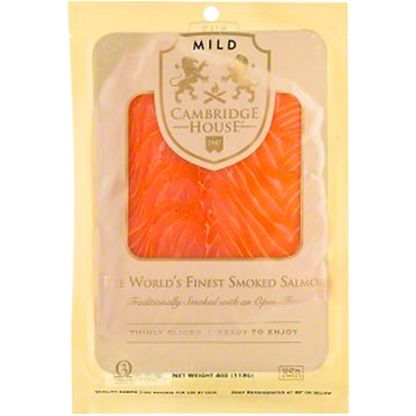 Cambridge House Exceptional Smoked Salmon, 4 oz.
Price
Select a store for pricing, select stores now also offer curbside - order online and pickup at the store!
Sold out
Only the finest quality fresh Atlantic salmon is hand cured with pure sea salt then smoked in small batches using local fallen oak logs from the Santa Ynez Valley. The salmon is then fully trimmed by hand to remove all dark meat, sliced paper thin, and vacuum packed fresh. With it's delicate, very light smoke flavor, this salmon is the quintessential "London Cure".