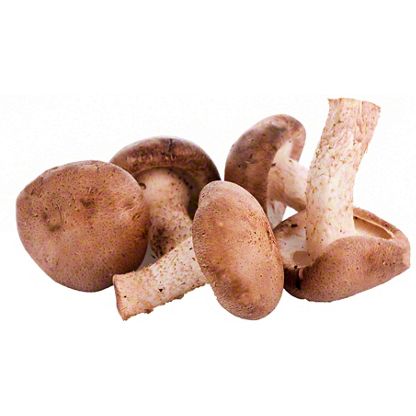 Fresh Bulk Shiitake Mushrooms, LB
$12.97 lb
This is a variable weight item.
You will be charged for the actual weight of the product.
Fresh and dried shiitake have many uses in the cuisines of East Asia. In Japan, they are served in miso soup, used as the basis for a kind of vegetarian dashi, and as an ingredient in many steamed and simmered dishes. In Chinese cuisine, they are often sautéed in vegetarian dishes such as Buddha's delight. In Thailand, they may be served fried or steamed. They contain protein, carbohydrates, fiber, linoleic acid, Vitamins B2, C, D and minerals. The marvelous flavor can stand up to any spicy dish, even replacing meat in spaghetti sauce. Saute Shiitake in butter in oil and pair them with meat, pasta or rice. Also delicious as a side dish.