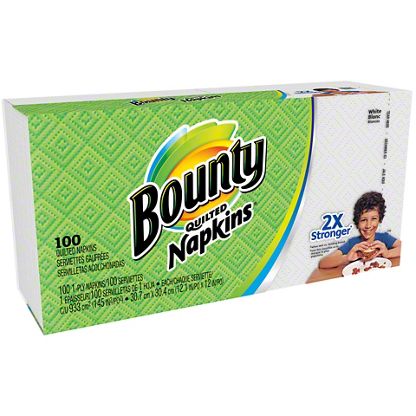 Bounty Quilted Napkins, 100 ct
Price
Select a store for pricing, select stores now also offer curbside - order online and pickup at the store!
Sold out
12.1 inches x 12 inches. Don't let mealtime messes get in the way of your family dinner! Bounty Quilted Napkins are 2X stronger.* In fact, just one napkin will keep you covered the whole meal through. And they're available in Everyday prints and Select prints, so you can choose the one that best fits your style.
*When wet vs. leading brand.