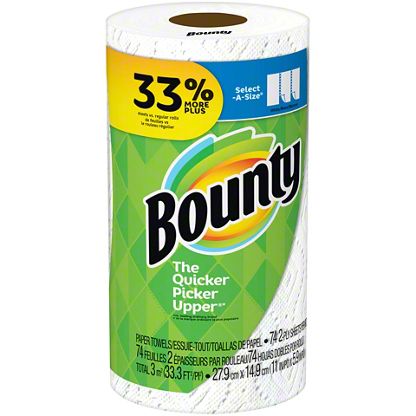 Bounty Select-A-Size Paper Towels, 1 Big Roll
Price
Select a store for pricing, select stores now also offer curbside - order online and pickup at the store!
Sold out
11 inches x 5.9 inches. 84 sheets per roll. 1 Big Roll = 1.33 Regular Rolls.
-Pack contains 1 Big Roll of Bounty white Select-A-Size paper towels. Each Big Roll contains 33% more sheets than a Regular Roll Bounty.
-Also available in fun prints!