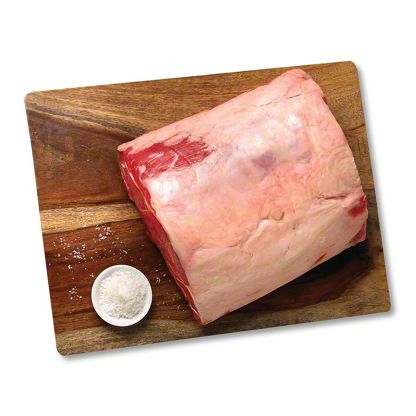 USDA Prime Natural Angus Beef Standing Rib Roast
Avg. 3.00 lb ea
$23.99/Lb
This is a variable weight item.
You will be charged for the actual weight of the product.
Sold out
Only 2% of all beef graded in the U.S. meets the quality standards for USDA Prime. This table centerpiece is perfect for slow roasting, and the higher degree of marbling means you get the juiciest, most flavorful beef on your holiday table. Our grain-fed Angus beef is raised naturally without added hormones, growth promotants, or antibiotics by a sixth generation Texas ranching family in Chalk Mountain. Aged a minimum of 14 days for even greater tenderness. Price of item reflects an estimate based on weight, true price of item will be confirmed at pick-up.