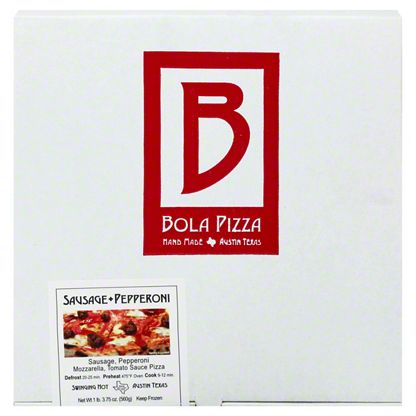 Bola Pizza Sausage + Pepperoni Pizza, EACH
Price
Select a store for pricing, select stores now also offer curbside - order online and pickup at the store!
Sold out
Sausage + Pepperoni Pizza – Organic Tomato Sauce, Whole Milk Mozzarella, Niman Ranch Pork Sausage, Applegate Pepperoni
Cooking Instructions:
– Step 1 Position rack in center of oven, set temperature to 475°F.
– Step 2 Remove pizza from plastic bag and thaw for 20-30 minutes.
– Step 3 Cook for 8-10 minutes on oven rack.
– Step 4 Cut into triangles, devour.