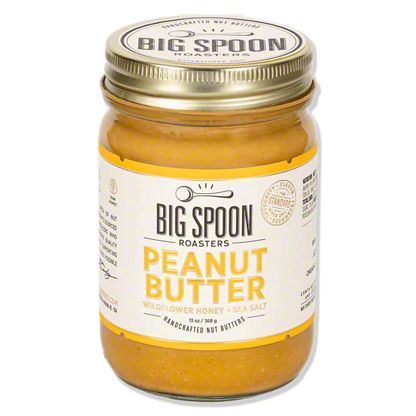 Big Spoon Roasters Peanut Butter With Wildflower Honey and Sea Salt , 13 oz
This Peanut Butter offers the perfect balance of fresh-roasted peanuts with touches of honey and sea salt, blended with a few drops of organic coconut oil for a smooth, truly addictive texture. We love it spread, thickly, on fresh apple slices.
Native to the Americas, peanuts have been a staple of the human diet for thousands of years. Although technically legumes, peanuts share more than delicious flavor with tree nuts.