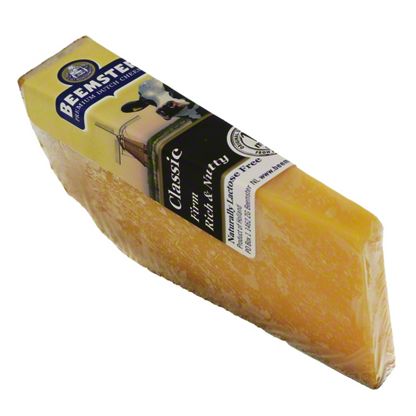 Beemster Aged Gouda 18 Months
Avg. 0.35 lb ea
$4.55 ea ($12.99 lb)
This is a variable weight item.
You will be charged for the actual weight of the product.
Sold out
In a spectacular North Sea bog-draining engineering feat, 400 years ago, the Beemster Polder was the first large-scale land reclamation project in the Netherlands.  Sitting 20 feet below sea level, the pasturelands on this 200 square mile area in North Holland are famous for having a unique nutrient and mineral enriched soil that produces incredibly fertile, lush grass.  As a result, the milk from happy Beemster cows that graze freely on the polder has a distinctively buttery texture and especially sweet flavor.