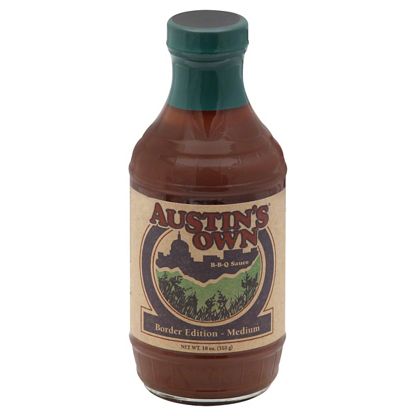 Austin's Own Border Edition Medium B-B-Q Sauce, 18 oz
A slight bit of heat and smokiness give this sauce a little kick. From the heart of Texas, for cowboys and cowgirls across the fruited plain. - Joe & Sharon Cayton. Go Texan. Over 20 years on the market.
- Voted "best" BBQ Sauce at H-E-B Central Market
- Vegan, No Preservatives added, No Salt added, Fat Free, Gluten Free.

Please recycle. Austin's Own is a HUB-certified, woman-owned business.

Whether they are made in Texas, take on a familiar Texas shape or are inspired by local tastes, Totally Texas products remind us of everything we love about the Lone Star State.