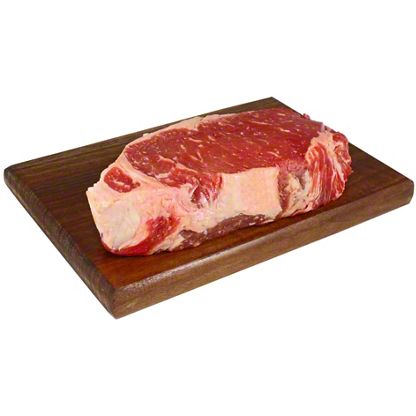 Choice All Natural Angus New York Strip Steak
Avg. 0.75 lb ea
Save

$

1.50
$13.49 ea ($17.99 lb)
This is a variable weight item.
You will be charged for the actual weight of the product.
We select top two-thirds Choice marbling for extra flavor, then age a minimum of 14 days for a tender, incredible-tasting meat. Our New York Strip Steak is well-marbled and flavorful perfect for pan-frying and grilling.